Director's Note from Cal Poly's Vice President for Information Technology
Welcome to the California Cybersecurity Institute!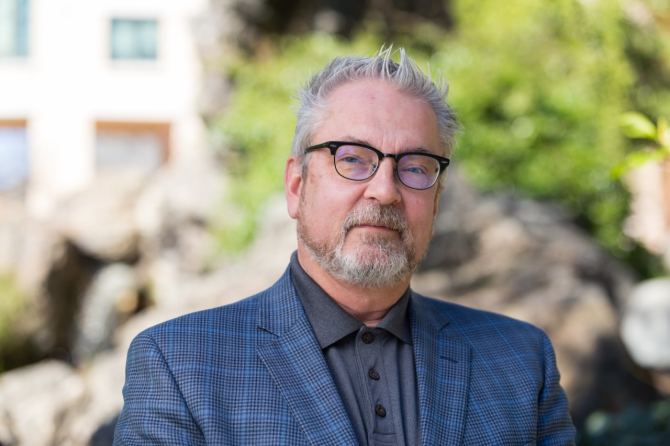 The Cal Poly California Cybersecurity Institute (CCI) is focused on a serious and growing workforce development problem by addressing the growing cybersecurity defense challenges facing our state. The future vision of the CCI is to create a world-class training and education facility dedicated to the complex and emerging cybersecurity challenges facing the United States, the State of California, and Cal Poly. Additionally, the CCI serves as a focal point for cybersecurity collaboration through strategic relationships with academia, government, and industry. 
Through our work, CCI endeavors to build a skilled and innovative cyber workforce capable of navigating today's complex threat landscape. By training a new generation of cybersecurity experts in the latest tools and techniques, this initiative helps to safeguard California's data, computer systems, and critical infrastructure.  
We will accomplish this across three distinct work streams: 
Train to reskill, upskill, and build tech literacy across the State of California and communities around the country, 
Accelerate unique opportunities to advance the Cal Poly Learn by Doing pedagogy for students and faculty, 
Empower early education opportunities to build a pipeline for future students interested in careers in technology. 
The impact of our work, regardless of where you are in the workforce, is beneficial. If you are coming to CCI as an secondary school educator or student, we have programs like our Space Grand Challenge that will help you understand the depth of opportunities available to you in cyberspace. Likewise, if you are seeking reskilling opportunities around IT or cyber, we have our Cyber Civics and ATP trainings that can help you start your journey into technology.
Our programs are supported by physical facilities, generously made available to us at Camp San Luis Obispo by the California Military Department and the California National Guard. Our facilities include an operations/training facility, and a cyber range suitable for hosting large-scale, immersive training events.  
Our work is made possible because of the generosity of our supporters from around the country. Like us, all understand that building a future diverse and day one ready workforce requires investments in institutions like the CCI, allowing Cal Poly students to bring to life the experiences and knowledge from the classroom in a professional work setting. To learn more about how you can support our student assistants and our Learn by Doing activities, please visit our Support page. 
Finally, I would be remiss if I did not mention the gratitude we have to the host of faculty and students that come to the CCI daily in support of our mission. They are the secret sauce that make everything possible. 
 
I invite you to look through our website, and to familiarize yourself with the breadth of our work. I also invite you to join our monthly Space and Cybersecurity Newsletter to stay involved, as well as follow our social media accounts, where we bring the updates directly to you. 
We are thrilled that you are here and we look forward to showing you more of what we do. Ride High, You Mustangs! 
With gratitude, 
William Britton 
Vice President, Information Technology and Chief Information Officer and Director, California Cybersecurity Institute