Join us for our Upcoming Competition
Space Grand Challenge: REDUX - May 12-13, 2023
Open to Middle and High School players around the world!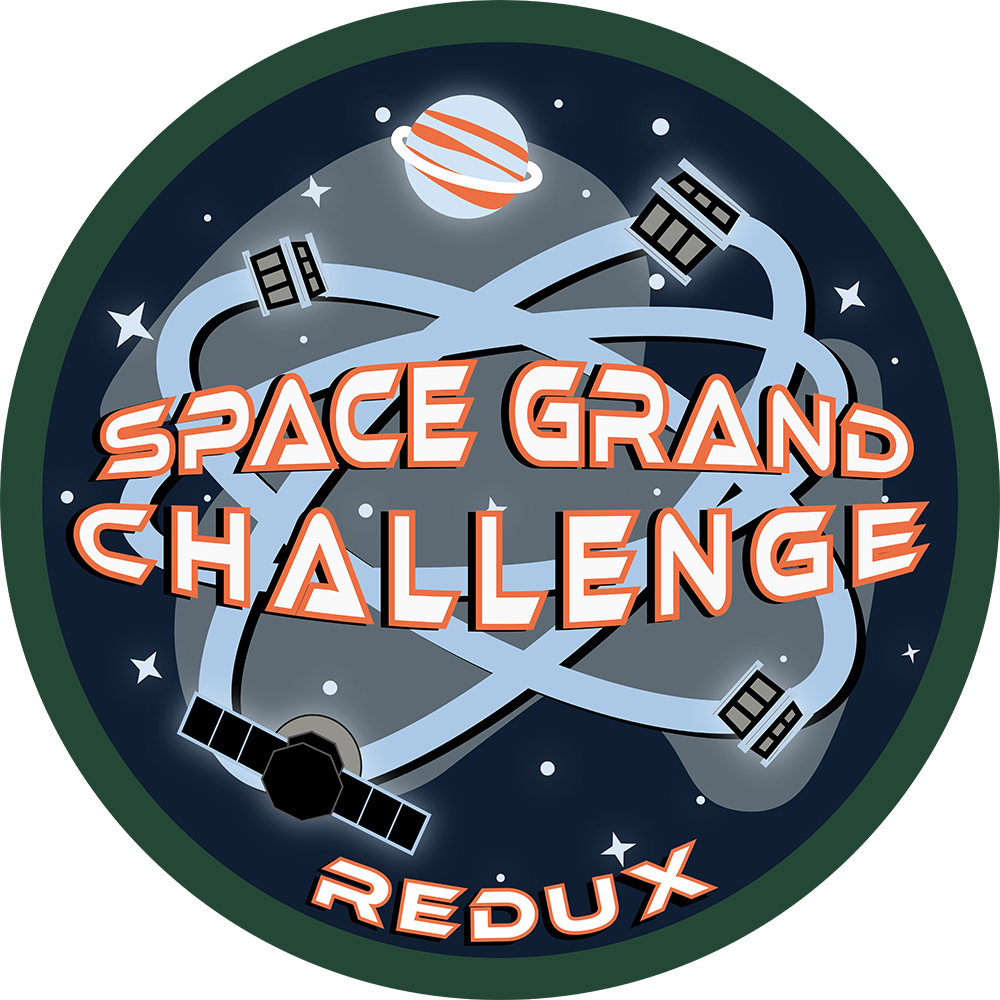 Game-based Space and Cybersecurity Skills Development 
The SGC REDUX is a replay event, leveraging Cal Poly's Mission Kolluxium Z-85-0 platform with all-new flags.  The REDUX competition is designed to provide teams unable to participate in the last competition event (October 2022), with a second competitive opportunity, or another opportunity for teams who played previously to try a harder level or work to improve their previous score.
About The Space Grand Challenge Program 
The Space Grand Challenge (SGC) Program is a global virtual game-based cybersecurity competition for middle and high school students built by Cal Poly students. The SGC helps prepare the next generation of the cyber workforce by expanding the pipeline of talent earlier, promoting STEM, and developing cyber/IT skills. SGC accomplishes this through a unique use of gamification and esports to promote STEM, space themes, and cybersecurity skills.
Cyber to Schools
Through multiple events and outreach programs, the new Cyber to Schools initiative brings professional expertise and Learn by Doing opportunities directly to middle school and high school students.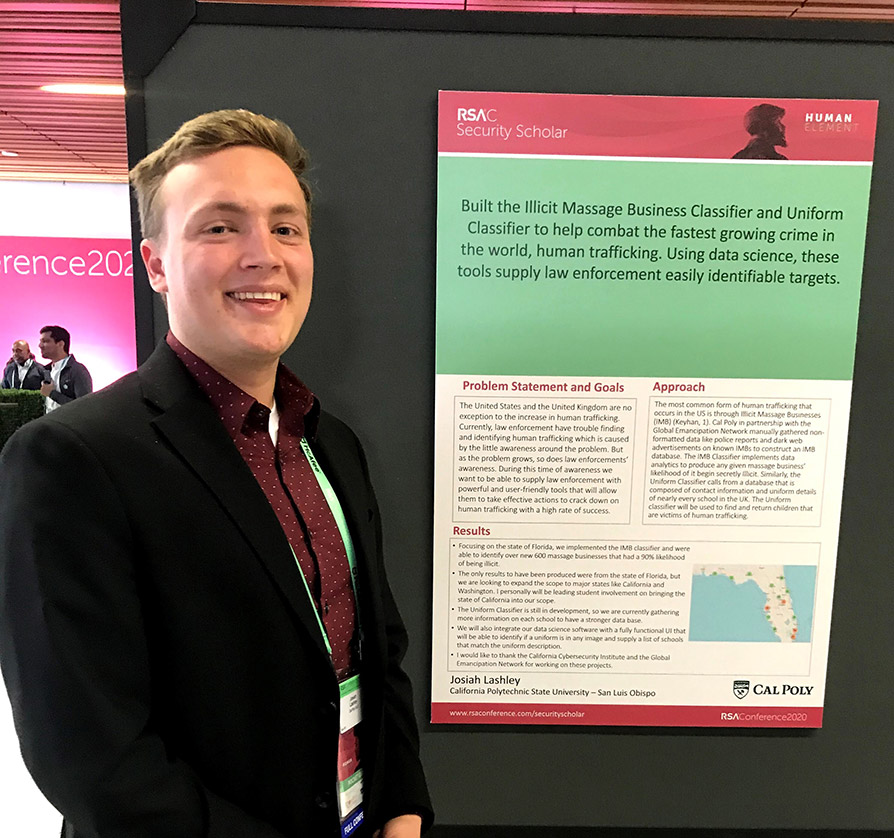 Combat Human Trafficking with Data
Data Science student, Josiah Lashley, has been working with a team to develop an image-based tool that helps law enforcement find missing children in the UK.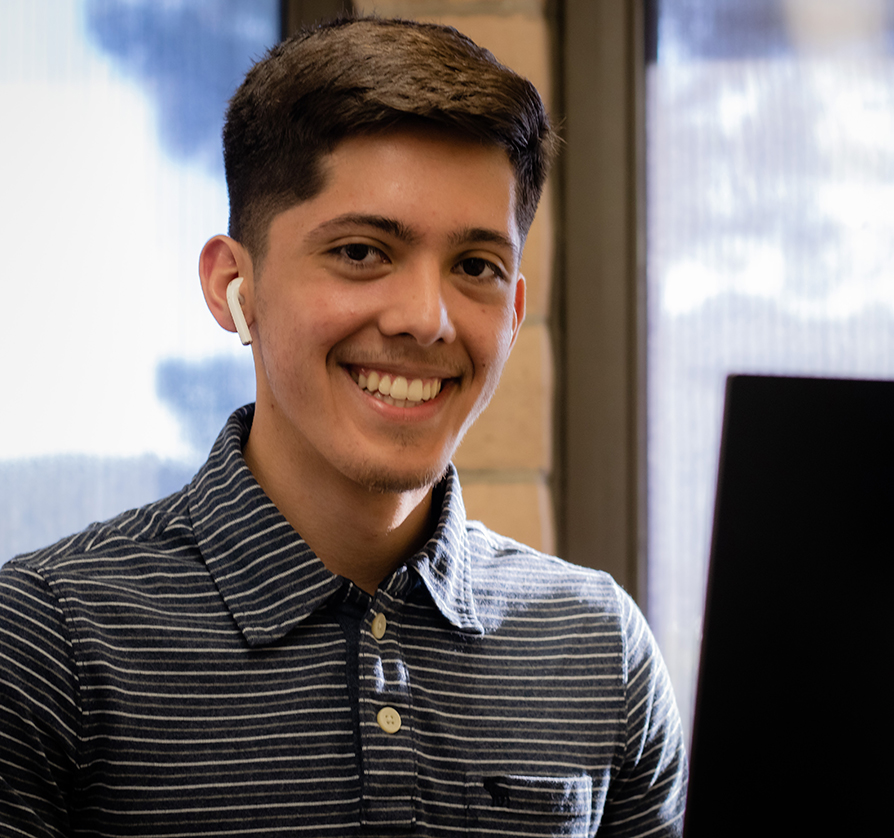 Becoming a cyberhero
Luis Plascencia, current Cal Poly computer science student and former cyber challenge competitor, was featured in Yahoo! Finance as Syned's October National Cyberhero.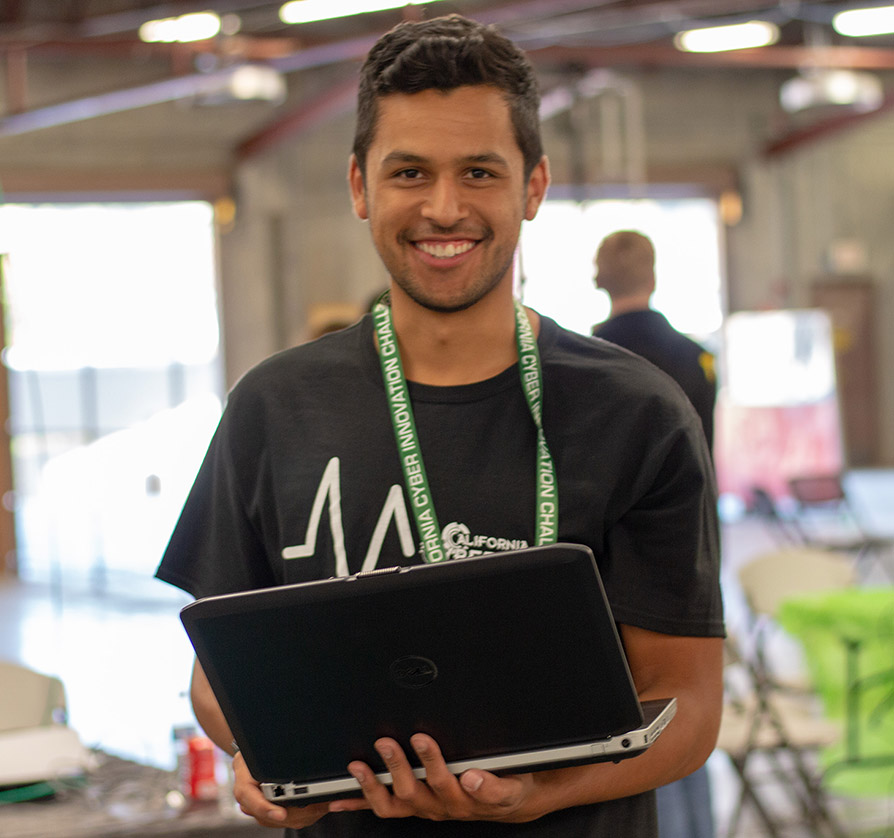 From The CCI to Founding a Start-Up
Marco Zuniga, graduate of the Cal Poly class of 2019, went from building app prototypes and VR simulations at CCI to working at several startups and mentoring students.