Empowering Cal Poly Students
Being able to utilize Cal Poly's "Learn by Doing" motto to implement my skillset and educational background into cybersecurity & combatting human trafficking has been essential in preparing me for the next steps in my career.

Vanessa Chequer

Policy Analyst and Public Relations Specialist
I've learned so much about cybersecurity from the projects I've worked on and from the bright and creative people who work here.

Natalia Ionova

Student Assistant
Join Cal Poly DxClub
Cal Poly students from all disciplines are coming together to apply design thinking and innovation processes to real-world tech projects. Join the DxClub Discord server to find weekly meeting times and other important info in the #announcements channel.
Cyber to Schools
Pathways to Tech
Cyber to Schools is a new CCI initiative that prepares K-12 students for the digital revolution and careers in cyber and space industries.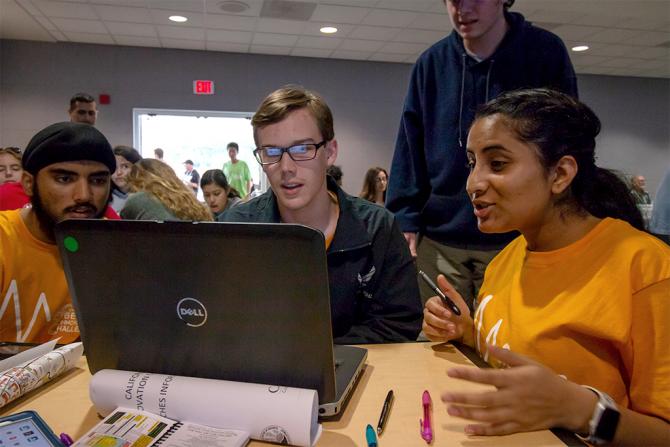 Trafficking Investigations Hub
San Luis Obispo is a human trafficking corridor between San Francisco and Los Angeles and is home to numerous undercover illicit businesses. The CCI and numerous organizations are joining forces to combat local and statewide human trafficking crime.