Space grand challenge: Redux Competition
May 12-13, 2023 
Gameplay runs May 13 at 9:15AM (PST) to 4:15PM (PST)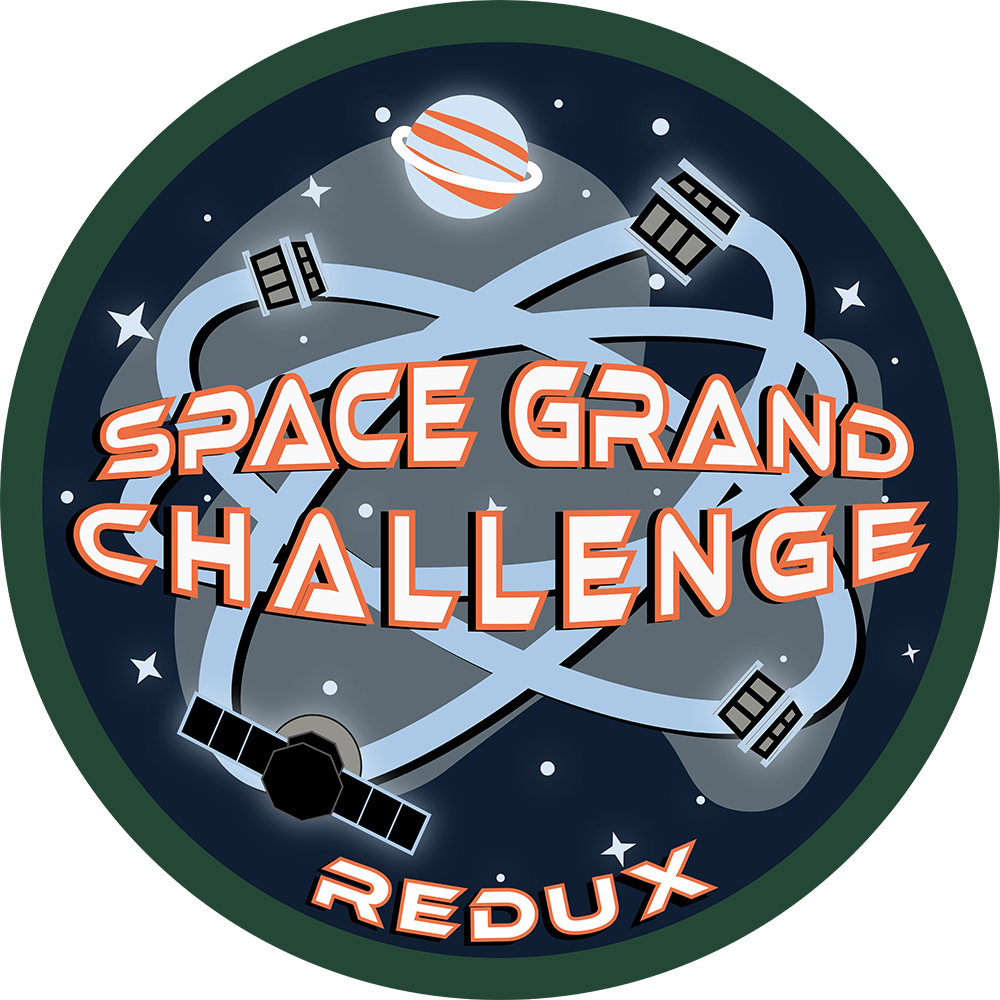 Game-based Space and Cybersecurity Skills Development 
The Space Grand Challenge (SGC) is a global cybersecurity virtual game-based capture the flag (CTF) competition for middle and high school students; designed to expand access to technology career pathways and help businesses address their cybersecurity skills gaps by developing interest and knowledge among middle and high school students. The challenge allows middle and high school level cybersecurity competition teams to demonstrate their expertise, while encouraging the formation of new cybersecurity teams for future challenges. Designed and built by Cal Poly students, the platform leverages gamification to emulate real-world scenarios in an immersive environment. Additionally, the competition is broadcast live on Twitch as an eSports gaming event to engage public spectators and supporters directly. All schools across the globe are welcome to apply. Application considerations include both regional areas and team diversity.  New competition teams and female teams are highly encouraged.
About the REDUX Event
The SGC REDUX is a replay event, leveraging Cal Poly's Mission Kolluxium Z-85-0 platform with all-new flags.  The REDUX competition is designed to provide teams unable to participate in the last competition event (October 2022), with a second competitive opportunity, or another opportunity for teams who played previously to try a harder level or work to improve their previous score.
event Schedule
Friday, May 12, 2023 - 5:00PM (PDT)

Space Grand Challenge Opening Ceremonies 
Join us for our opening remarks from Lauryn Williams, Senior Advisor from the Office of the National Cyber Director. Teams are encouraged to join to learn critical information regarding the weekend gameplay. Tune In via Zoom: Click Here

Saturday, May 13, 2023 - 9:15AM to 4:15PM (PDT)

Space Grand Challenge: REDUX Competition
Gameplay launches at 9:15AM (PDT) | 12:15PM (EDT)
Tune In for the Twitch Live Broadcast

Saturday, May 13, 2023 - 5:00PM (PDT)

Space Grand Challenge Closing Ceremonies
Join us for the announcement of the winning teams, final scores, and closing remarks for this year's REDUX.
Tune In via Zoom: Click Here
event Preparation
The Space Grand Challenge will incorporate key skills and knowledge. Use these training resources to make sure your team is well equipped for the challenge. Complete with practice challenges, training resources by subject, and guides for specialized tools, these courses have everything that you and your team need to compete. Need help? Email us at: sgcsupport@calpoly.edu
STUDENT TRAINING    RDP Instructions
 Rules of conduct   hardware requirements   NICE framework 
Hardware & Software Compatibility Notes
The Space Grand Challenge uses Unity WebGL which is supported by Google Chrome and FireFox web browsers only. Microsoft Edge and Apple Safari web browsers, mobile devices, and Chromebooks are not supported.
Please see Hardware Requirements for Remote Desktop (RDP) requirements.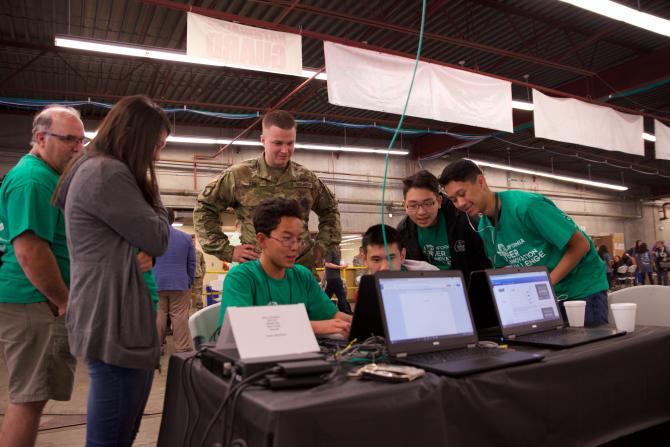 Sponsorship
Learn more on how to support the Space Grand Challenge. Join our Sponsor Universe.
Stay Connected
The CCI will be using social media and other outreach channels to hide competition puzzles and clues leading up to the competition. Be sure to follow the CCI on all social media platforms to stay engaged and be on the lookout for challenge hints that will help your team solve Mission Kolluxium Z-85-0.