Space & Cybersecurity Symposium 2020
October 5th-8th
National and commercial investment in the space economy is growing at an unprecedented rate, and as the world's space-based infrastructure expands, so do cybersecurity risks. Defending America's space assets from cyberattacks is now a national priority. Are we prepared? How can public and private sector agencies incorporating cybersecurity into their supply chains, as they build the next generation of spacecraft? Will we have the workforce needed to defend our nation and commercial interests tomorrow?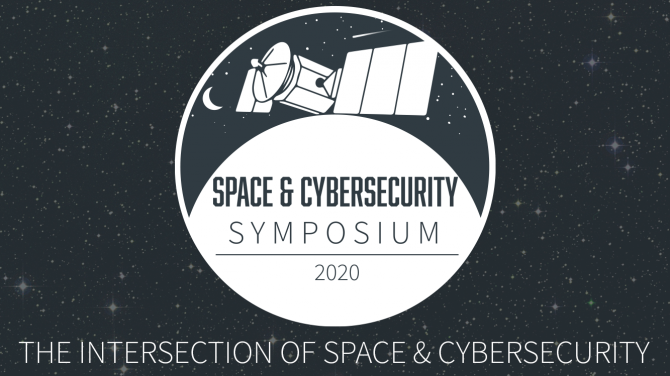 Watch Sessions on Youtube
On October 5 - 8, 2020, Cal Poly hosted a series of solutions-focused conversations on the intersection of space and cybersecurity. The webinars featured keynote interviews and panel sessions with leaders from the United States Space Force, industry, and higher education. Space & Cybersecurity Symposium 2020 brings together academia, government, and commercial agencies, to discuss the latest strategies needed to secure our private and public space resources and supply chains from state and non-state cyber adversaries. And, to share approaches for building the 21st-century workforce resources required to meet these goals.
The symposium featured key leaders from academia, government, industry and military. Speakers included California Lt. Gov. Eleni Kounalakis; Stewart Knox, undersecretary of California's Labor & Workforce Development Agency; Lt. Gen. John F. Thompson, commander, Space and Missile Systems Center, Los Angles Air Force Base; Maj. Gen. John E. Shaw, commander of the Combined Force Space Component for U.S. Space Command, and Space Operations Command at Vandenberg Air Force Base; Bong Gumahad, who directs the Command, Control, Communications, Computers, Intelligence, Surveillance and Reconnaissance (C4/ISR) Division in the Office of the Under Secretary of Defense for Acquisition and Sustainment; and Cal Poly President Jeffrey D. Armstrong.
Session Recaps
October 5th
---
October 6th
---
October 7th
---
October 8th
---