Cybersecurity
California Cybersecurity Institute Hosts San Luis Obispo Defense Supply Chain and Business Resource Event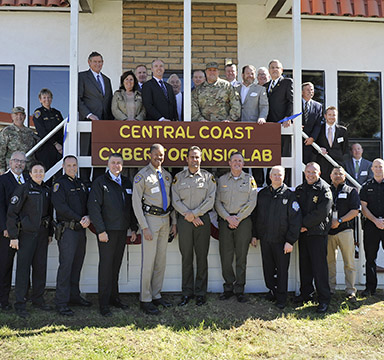 On April 26, 2019, the Cal Poly's California Cybersecurity Institute (CCI) hosted a free Defense Supply Chain and Business Resource Event on-site at Camp San Luis Obispo.
During the event, businesses attended workshops, networking opportunities and presentations on cybersecurity strategies. Presenters featured cybersecurity experts such as Special Agent Mike Wood from the FBI and Central Coast National Security Collaborative as well as Robert Swift from the Central Coast Cyber Forensic Laboratory.
"The CCI is glad to do its part to protect California from cyber criminals by equipping local businesses with best cybersecurity practices. With cyberattacks growing in number, it's essential for businesses to stay up-to-date on how to defend themselves against inevitable cyberattacks," said CCI Program Manager Martin Minnich.
The CCI is a robust, multi-agency effort to protect California and the nation from inevitable cyberattacks by equipping law enforcement, first responders, military, academia and the private sector with cyber research and training. The CCI offers an attractive environment for future and current cyber defenders to Learn by Doing.
To learn more about the CCI's mission to protect California and see upcoming training events, visit cci.calpoly.edu or contact CCI Director for Industry Outreach Jimmy Baker at jbaker30@calpoly.edu or 805-756-2948.