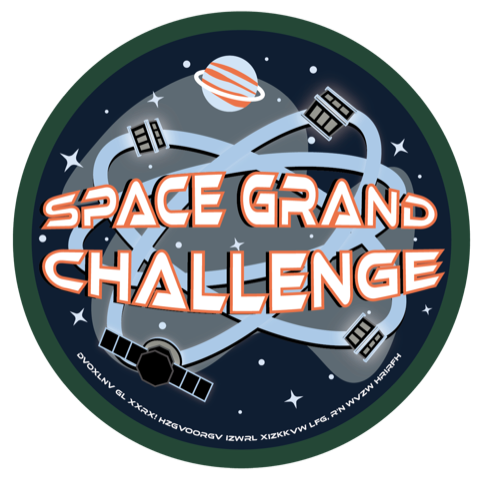 OCTOBER 7-9, 2022
Gamification and Esports for Space and Cybersecurity Skills Development
The Space Grand Challenge is an international competition open to middle and high school students from across the globe! Teams from all over the world will compete in a gamified satellite cybercrime scenario to help solve Mission Kolluxium Z-85-0. 
The winners of the 2022 Space Grand Challenge: 
Space Grand Champion and Advanced High School: Team "Half Dome" from Franklin High School in Elk Grove, CA, USA
Beginner High School: Team "KAJEANNE" from Monterey Trail High School in Elk Grove, CA, USA
Advanced Middle School: Team "CyberAegis Equinox" from Design 39 Campus in San Diego, CA, USA
Beginner Middle School: Team "The Other Half" from Toby Johnson Middle School in Elk Grove, CA, USA
Advanced International: Team "NOBODY EXPECTS THE SPANISH INQUISITION" from Pacific Academy in Surrey, BC, Canada
Beginner International: Team "SerranoSupremacy" from Academia Británica Cuscatleca in San Salvador, El Salvador 
Live Event Broadcast
The Space Grand Challenge will be broadcast Esports-style via Twitch. We'll follow the competitors' progress and hear insider insights from security experts and event guests. The broadcast will also feature behind-the-scenes footage, interviews with the CCI team and interactive activities. Supporters, sponsors, and spectators from across the globe are encouraged to watch our live broadcast on the CCI Twitch channel.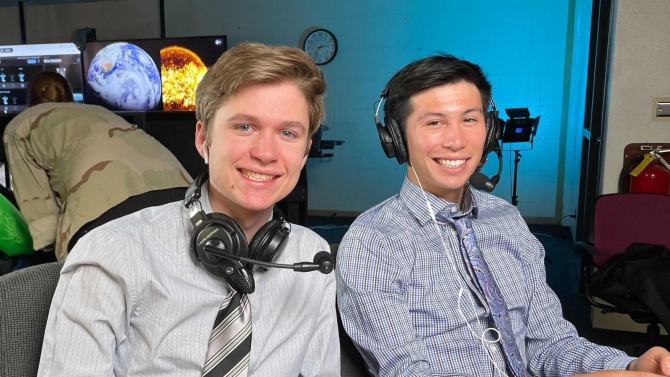 Sponsorship
Learn more on how to support the Space Grand Challenge. Join our Sponsor Universe.
Mission Kolluxium z-85-0
The SGC 2022 requires participants to compete in Mission Kolluxium Z-85-0. This cybercrime scenario is based on the breach of a network of satellites and involves analyzing puzzles, evidence, and digital forensics in order to solve the mission.
Stay Connected
The CCI will be using social media and other outreach channels to hide competition puzzles and clues leading up to the SGC 2022 competition. Be sure to follow the CCI on all social media platforms to stay engaged and be on the lookout for challenge hints that will help your team solve Mission Kolluxium Z-85-0.